Cove
Ever tried to name a brand? Then you'll know how chuffed I was when this one made it to the real world.
Cove – previously called SACO – is owned by Edyn, the same team behind Locke. They wanted to relaunch their serviced apartment brand for a new kind of traveller.
In 2021 I worked with my good friends at Abound Studio on the name and positioning, and then directly with the team at Edyn on the website and rollout.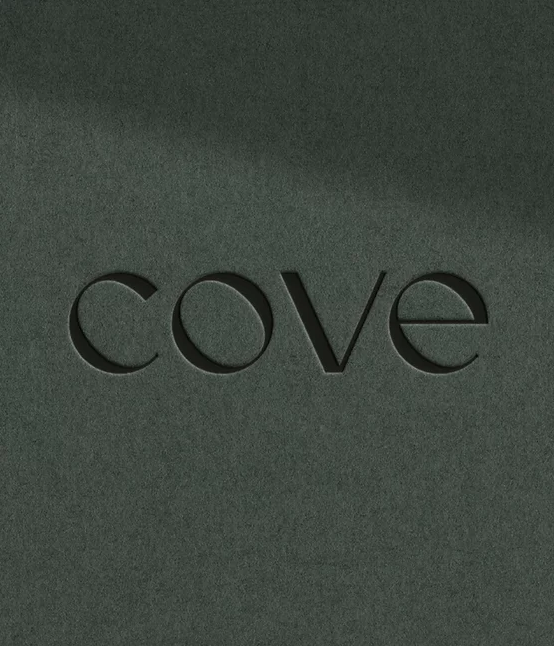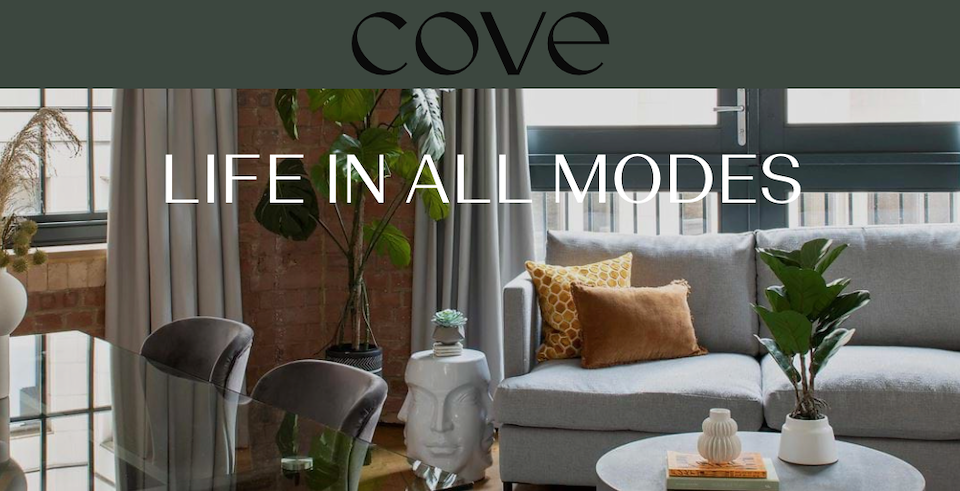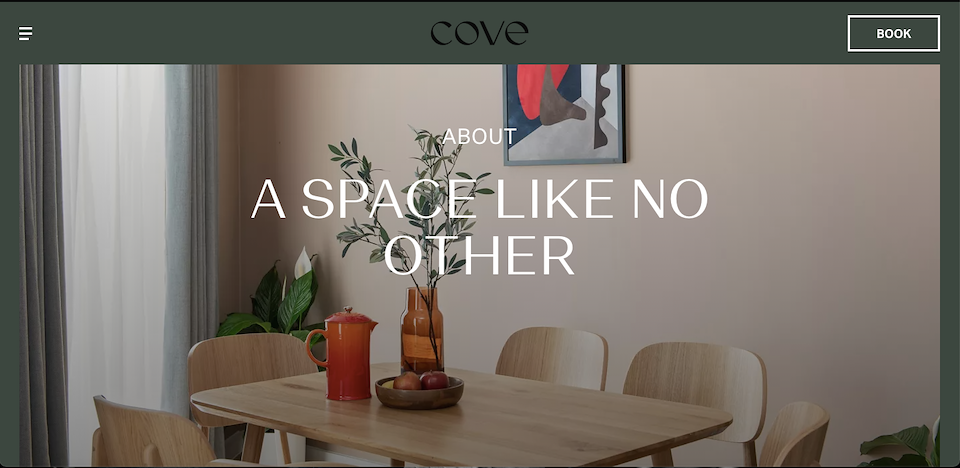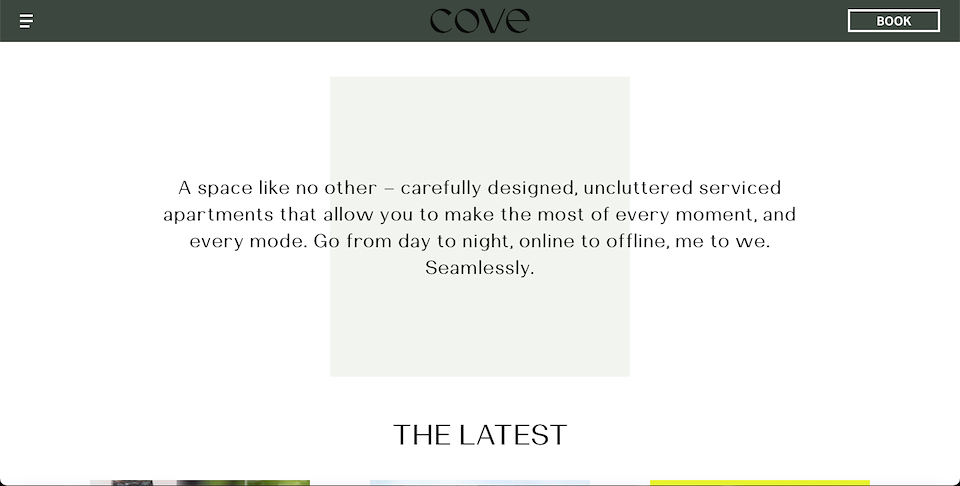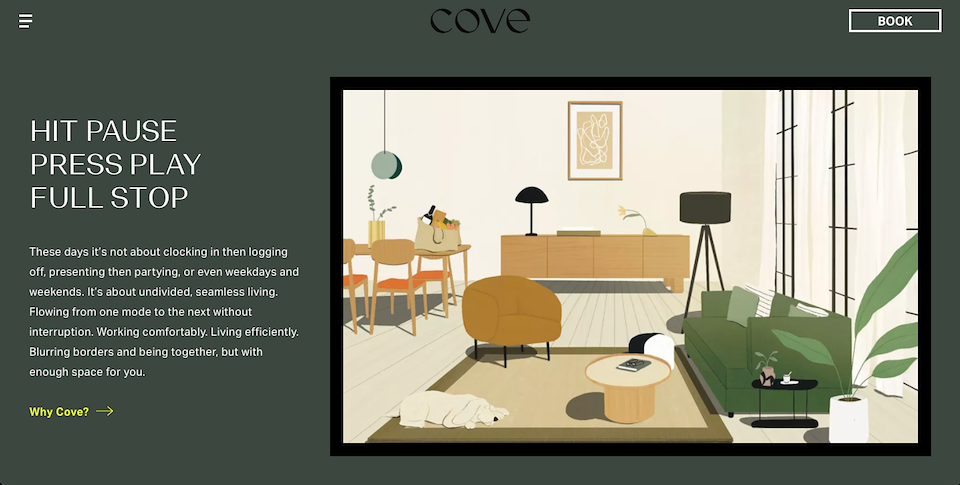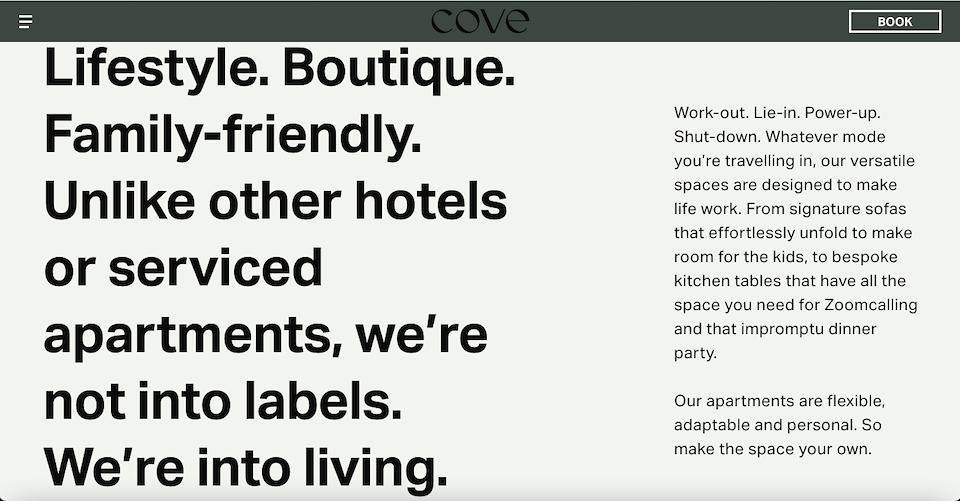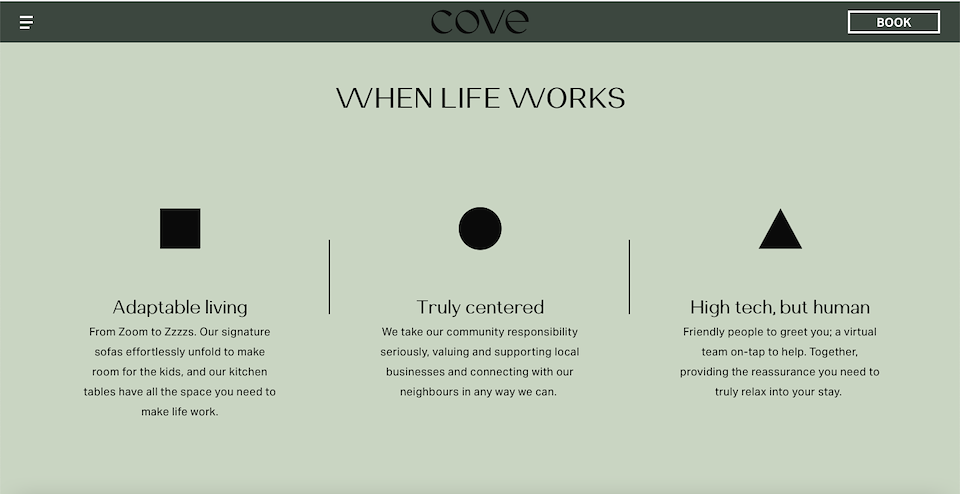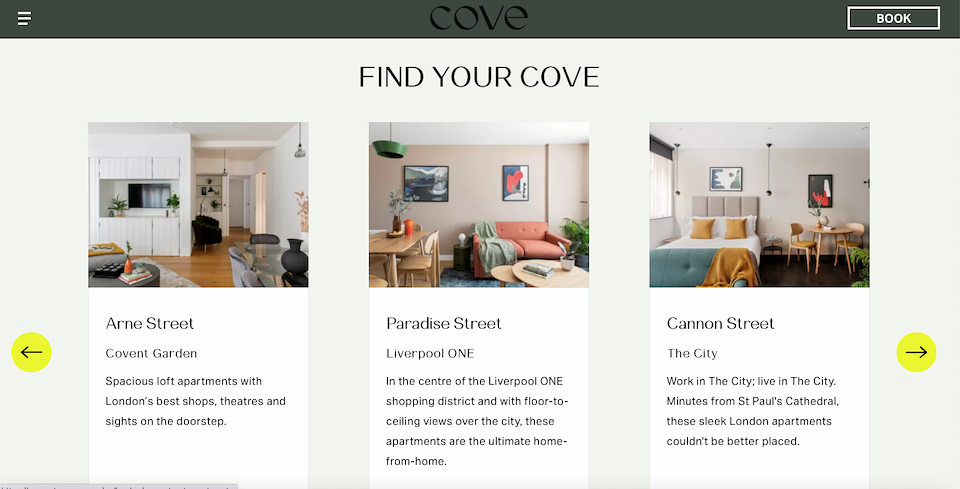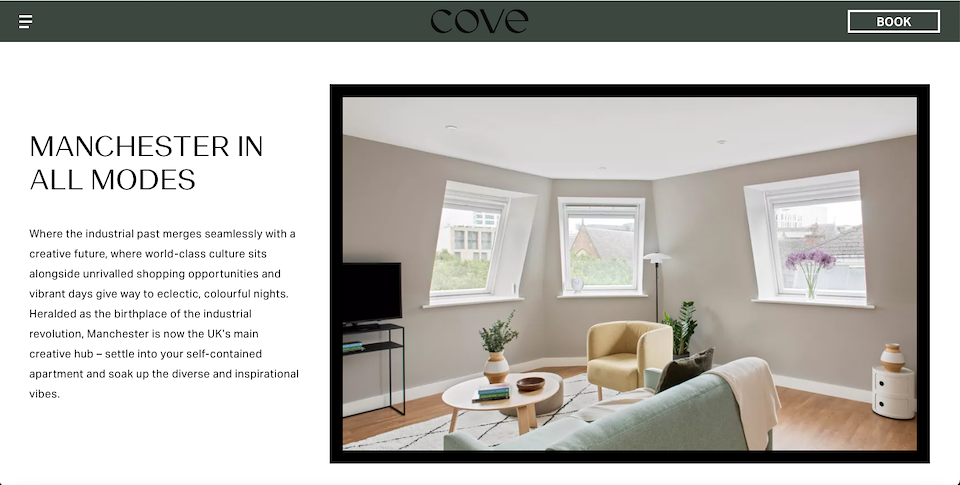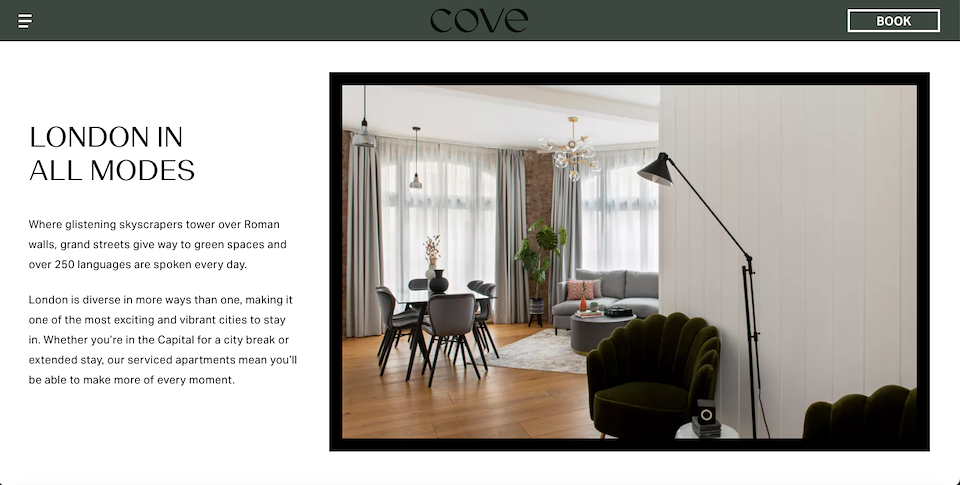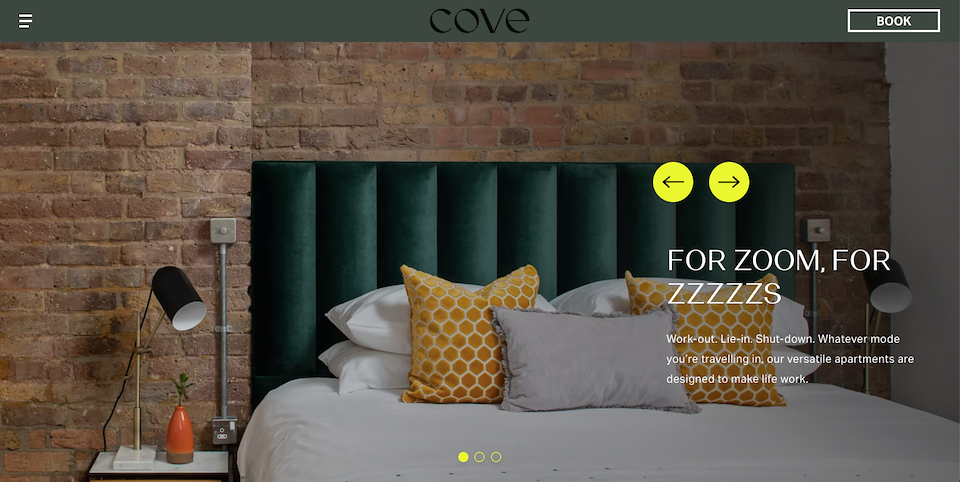 Up Next:
Manual (D&AD Writing for Design shortlisted 2019)